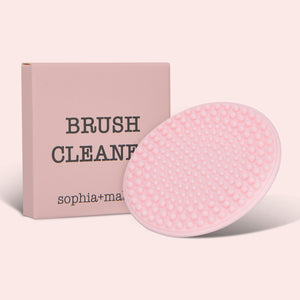 Sophia + Mabelle love a fresh, clean brush! This perfectly sized brush pad makes it simple to cleanse your tools on the go. Gently removes built up product off your favorite makeup brushes to have them looking and working good as new!
Directions: Simply move your brush back and forth on the cleansing pad in soft, circular motions and watch all the makeup melt right off! 
We recommend using a brush cleansing soap or non-scented dish soap with warm water in combination with your brush cleaner!